No fads, No quick fixes, just real long lasting results. Our 360 approach to health and fitness means no stone is left unturned and you get the results you want in a safe and effctive manner.
We know that Personal Training is not just about having someone with you in the gym, it is about having someone guiding you through your entire programme of health and fitness development, which includes your training, your diet, your lifestyle and all support services to ensure that you are in full health.
Personal Training at PB Fitness is carried out anywhere you like. It could be at your home, in the park, or on the beach. All clients are working on a one-on-one, partner or small group basis whilst at their session. This allows you and me to focus on one thing, your results.
Personal Training at PB Fitness integrates a wide range of training disciplines and methods to ensure that your interest is high and your body is always being challenged in a wide range of ways. Following your initial Physical Analysis session, I will develop your bespoke plan of Training. Designed to be progressive and challenging, the plan will take you through all facets of fitness development, making sure that you are not just leaner, but also stronger, more flexible, more stable and agile.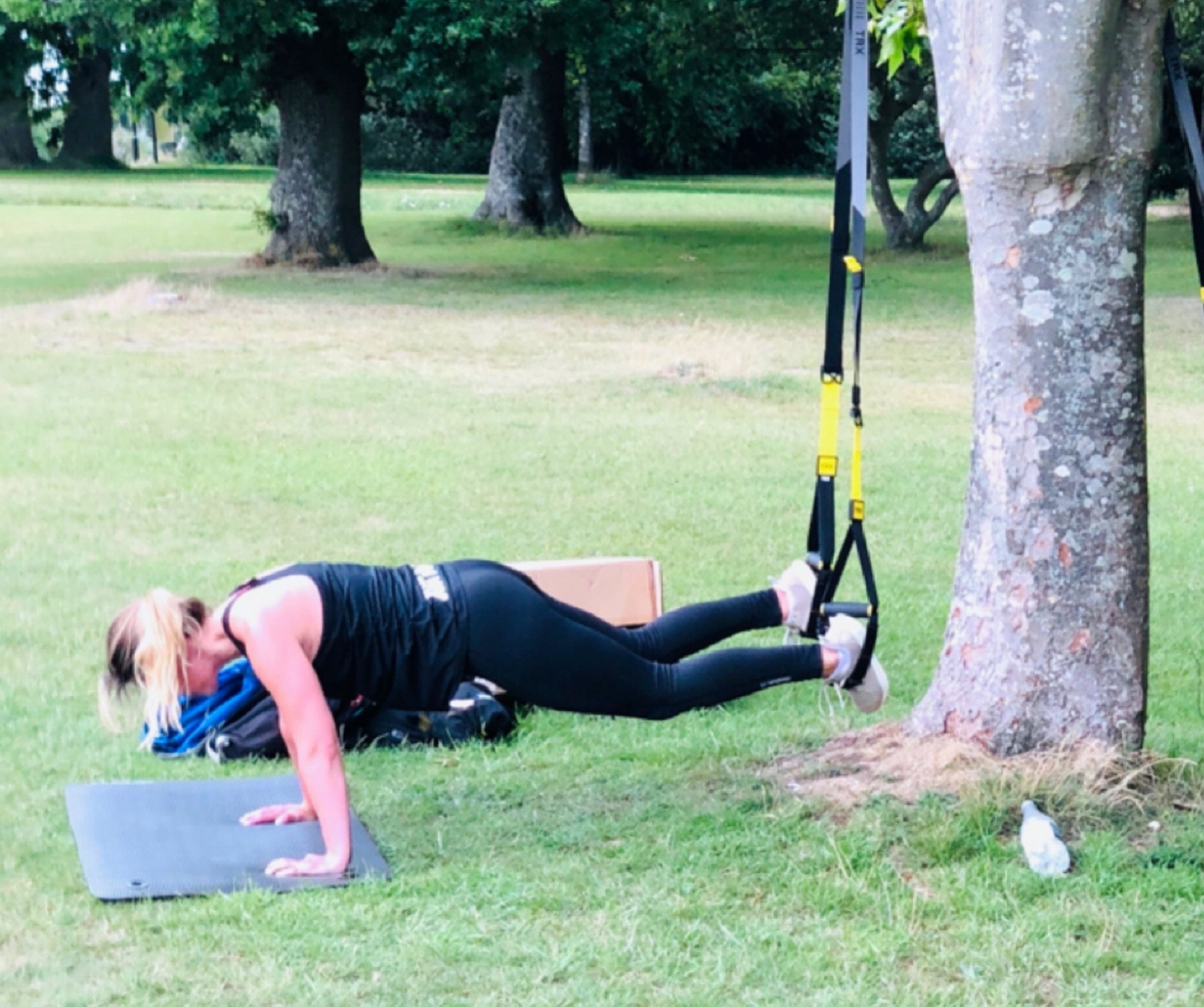 PERSONAL TRAINING PRICE LIST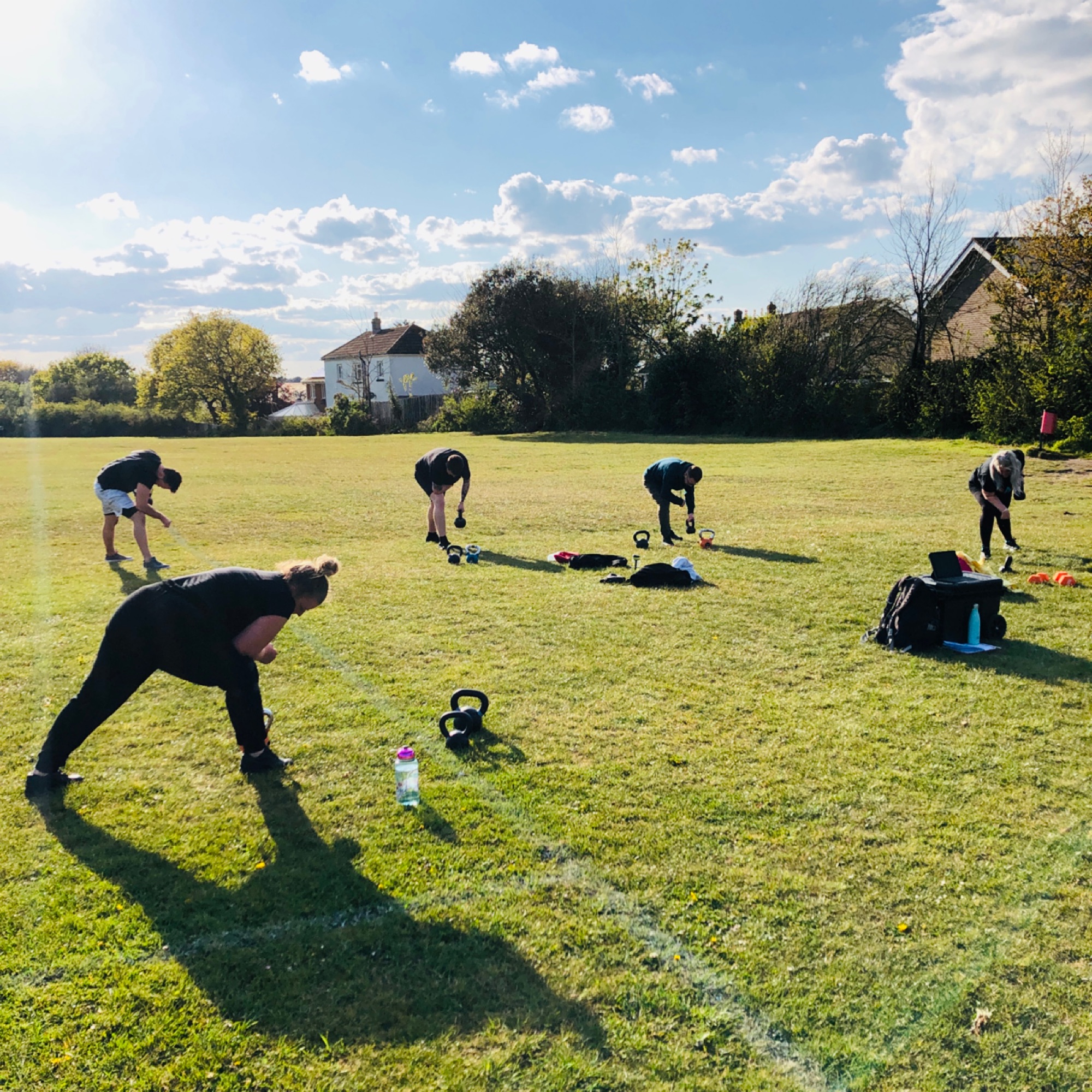 SEMI-PRIVATE PERSONAL TRAINING (SPPT)
SPPT is personal training delivered in a small group of between 3-5 people. The sessions are tailored to your fitness level, your goals and your needs in a fun, supportive, encouraging and motivational environment to make you get the most of every session.
All members of your session will have their own equipment for the full session, and although you are in a group you will still recieve the same top quality coaching that you would in a 1-2-1 setting.
Sessions can take place at either outside or any location of your groups choice.
SEMI-PRIVATE PERSONAL TRAINING PRICE LIST
PBFIT is an innovative mobile fitness class that brings convenient, affordable, expertly-led group fitness classes to Northwood Park.
Our PBFIT Class is a circuit style class located in the beautiful outdoors of Northwood Park and brings the perfect blend of strength, cardio, flexibility and FUN!
The class concept is created by our lead instructor and owner Pete who combines a unique blend of functional movement and athletic conditioning delivered in a high intensity format. Classes are suitable for all levels as adaptations and progressions can be made.
PBFIT takes our workouts outside where we feel our best! Energised by sunshine, blue skies, fresh air and by an entire community of new friends!
Mondays - 17:30-18:15pm and 18:30-19:15pm
Wednesdays - 17:30-18:15pm
To get your first class FREE click on the single class pass link below and set up our app and enter PBFIT for your first session on us!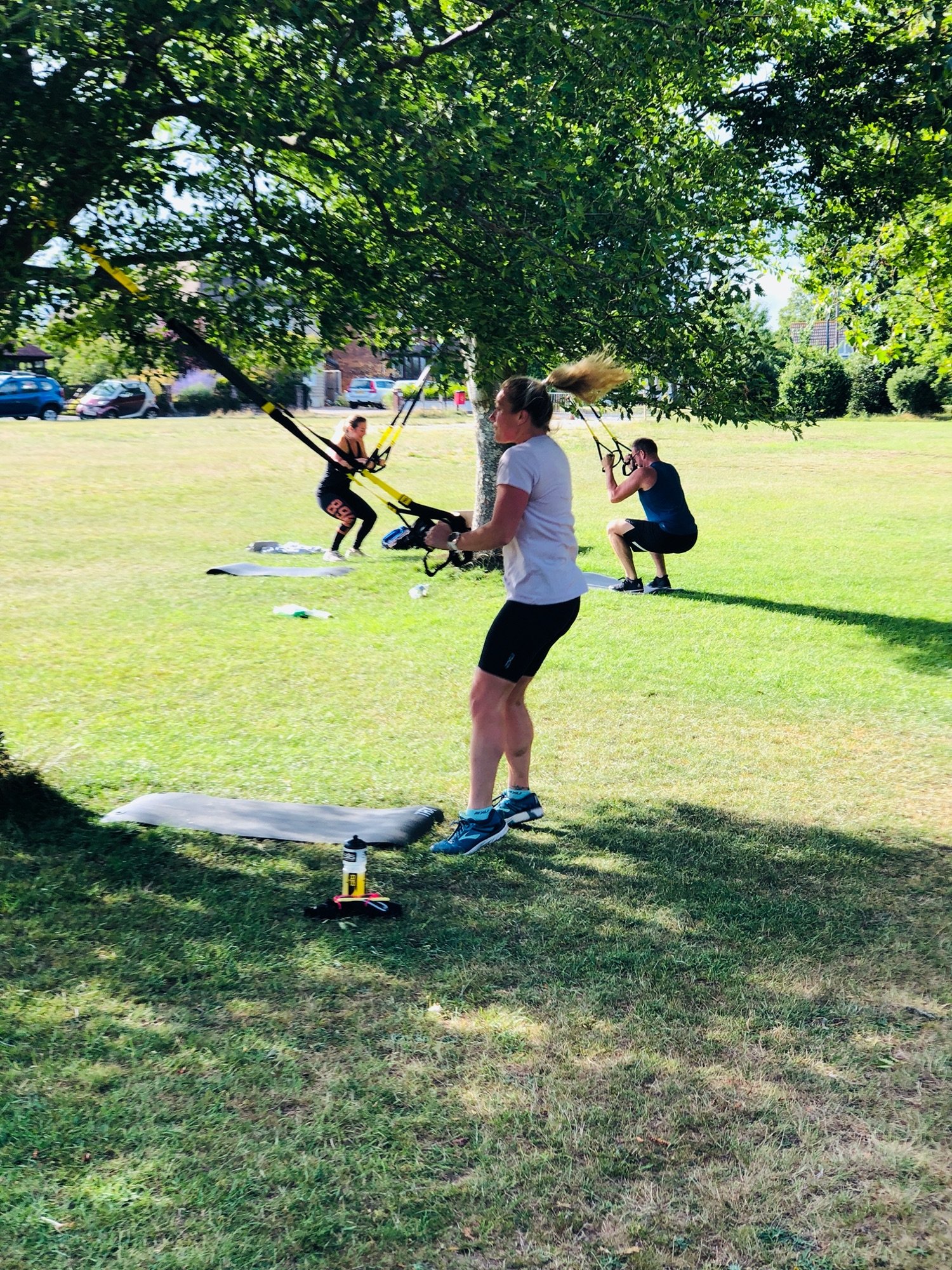 PBFIT IN THE PARK PRICE LIST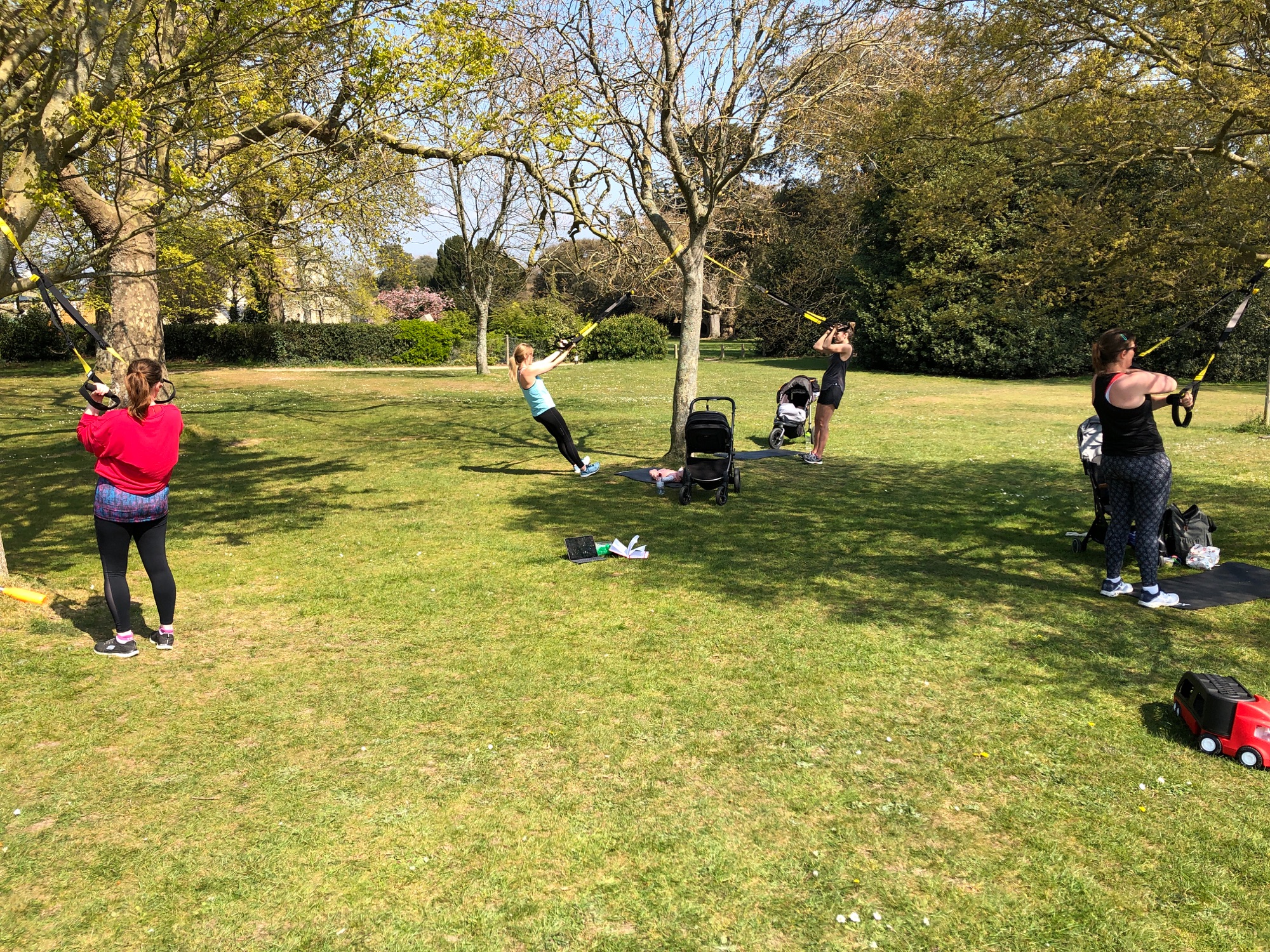 Ours bumps and babies programme is run by myself who is experienced and passionate about helping clients with all aspects of their pregnancy and becoming a new mum. Babies are more than welcome to come along to the sessions, so there is no need to worry about childcare.
Our mums and babies and babies sessions have a relaxed and fun approach to help you back into exercise. The majority of the exercises will involve the TRX suspension trainer which is great as not only does it unload some of the weight placed on the joints, but also helps enage and strengthen the core. Bodyweight exercises and dumbbell exercises.
We have mats so the baby can layout or of course play with their toys or sleep in their pushchiars. We want to make getting back into exercise as easy as possible for new mums.
BUMPS AND BABIES PRICE LIST
* All sessions are subject to a 24hr cancellation period. If you cancel your session less than 24hrs before then you will be charged for that session.