Meet the PB Fitness team
Welcome to PB Fitness, the home of personal training on the Isle of Wight.
"I like to keep the sessions varied to keep you and your body guessing, as I find this is best way to get results and leave you feeling fitter, healthier and happier."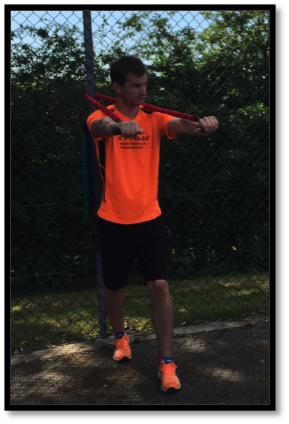 Peter Bradley is the founder and lead personal trainer of PB Fitness. Peter has a wealth of personal training experience having completed his qualification in 2007. Prior to setting up PB Fitness Peter worked in London for YMCA Fitness Industry Training (YMCAfit), the UK's most experienced fitness training provider as a Tutor and Assessor, teaching people who wish to become new potential personal trainers. Peter is still working for YMCAfit as a freelance Tutor/Assessor.

Peter's key focus is on making sessions fun, enjoyable, extremely effective and will keep you coming back for more.
Peters favourite thing about living on the Isle of Wight is that we are so lucky to have so many amazing places that we can exercise outside on our door step. At present Peter is working towards a 3-year goal of completing an Ironman in 2017.
Qualifications
BA(HONS) Sports Studies with Business
REPs Level 3 Personal Trainer Award
Level 3 Certificate in Sports Massage (Soft Tissue Therapy)
Level 3 Ante and Post Natal Exercise
Pad Work for PT's
Suspension Fitness
Specialist Areas
Fat loss
Strength and conditioning
Endurance events and sports preparation
Sports massage
Functional training
Prenatal and postnatal exercise
Achievements
London Marathon 2009
Brighton Marathon 2011
London Triathlon 2013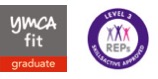 I want people to enjoy themselves through exercise and feel happier with a better quality of life, whilst achieving their fitness goals as well.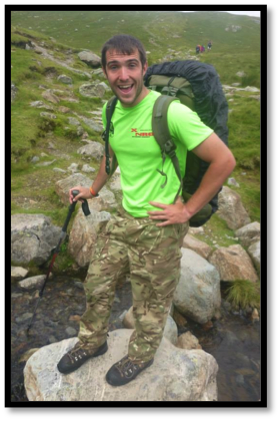 Adam Peckham is a freelance personal trainer for PB Fitness and is based in West Wight and the surrounding areas. Prior to his career as a personal traininer Adam served in the British Army for a number of years. For the last few years Adam has been working at West Wight Sports Centre as a Personal Trainer.
Adam always trys to approach life with a smile and an outgoing personality and hopefully this reflects on his clients. He is passionate about health and fitness and helping people to achieve their goals.
Qualifications
Level 3 Personal Trainer Award
Exercise and Mental Health
Triathlon Training
Suspension Fitness
Pad Work for PTs
Military PTI
Specialist Areas
Functional training
Military conditioning
Outdoor fitness
Running
Achievements
Athens marathon 2013
Training in kung fu with the Shaolin in China
Hiking in the Himalayas