Bootcamp on the Isle of Wight
PB Fitness Bootcamps is a brilliant way to feel Fitter, Faster, Stronger and Healthier, as well as meeting new people and having fun. You will be exercising with like-minded individuals, which will act as a great motivator and general encouragement.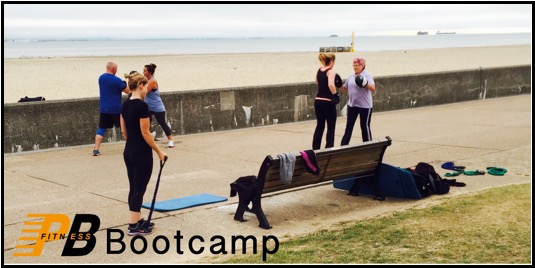 PB Fitness Bootcamp is a bootcamp for men and women living on the Isle of Wight. It is our belief that fitness is achievable and with our 'I can and I will' mantra a fit lifestyle can be yours too.
The Bootcamp is open to all fitness levels and abilities. However, what this bootcamp is not is a military style bootcamp.
Our bootcamps are designed to be enjoyable while creating the necessary fitness challenges and changes, and the mindset to maintain a fit lifestyle for the future. Our comprehensive program concentrates on Cardio Vascular Training, Strength Training, Co-ordination and Endurance, which comes in the forms of drills and resistance exercises.
The Bootcamps will be held at:
Ryde | Monday and Thursday | 6:00-7:00am.
Cowes | Monday and Wednesday | 6:30-7:30pm.
The Bootcamp will run twice a week, over a 4-week period, incorporating both physical and mental challenges to promote fitness and positivity. The 4-week courses will always start on the week commencing the first Monday of each month. The Bootcamp will take place outdoors, as your skin is waterproof and there is no such thing as bad weather just poor clothing selection.