Ante and Postnatal
If you have given birth in the last 9 months and are keen to return to exercise this course is for you. It is about regaining control over your body, building practical strength and laying down a robust foundation for a full return to formal exercise.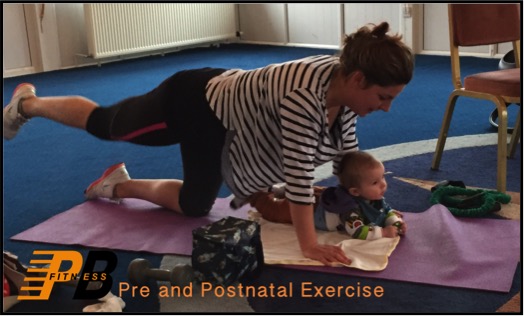 The course will be fun, social and a great way to connect with other mums. Baby is of course very welcome to join you and we have no issues with you needing to feed, cuddle or change nappies mid workout.
The sessions will be 45 minutes in length and run once a week for 6 weeks. Numbers are limited to 10 to ensure you get the support and individual attention you deserve.
As well as the physical sessions, you will receive a support pack with details and information to support your journey.
1-2-1 Personal training is also available for ante and postnatal exercise if you wish to exercise this way instead.
I know what you're thinking and yes I am a man! I have looked after a number of new and expecting mums for a number of years. The feedback that I have received is that it helped with the delivery and a faster recovery time following babies arrival.
Although I haven't actually gone through the process of giving birth myself, I have helped to produce a beautiful boy, and I have an ante and postnatal exercise qualification so I have an extra understanding of what goes on before, during and after the delivery day.