MAKING FITNESS FUN AND ACCESSIBLE FOR ALL
Hi I'm Pete and I set up PB Fitness in 2011 with the aim of making fitness fun and accessible for all. After spending 5 years working for one of the leading fitness training providers YMCA Fitness Industry Training as a Tutor and Assessor on thier gym and personal training qualifications all over the country.
I have a real passion for health and fitness and helping people to live an all round general healthy, active balanced lifestyle. I have worked hard to ensure that through our training and community we give people the best possible chance to reach thier goals. I don't want our workout area to resemble a night club or leave people uninspired. I want to motivate and empower our members to reach goals they didn't believe were possible.
I believe consistency is the key to long term success and by bringing enjoyment, support, community and focus to our members, consistency suddenly becomes a whole lot easier. It is no suprise than that the majority of our members have stayed with us longer than the have any other gym.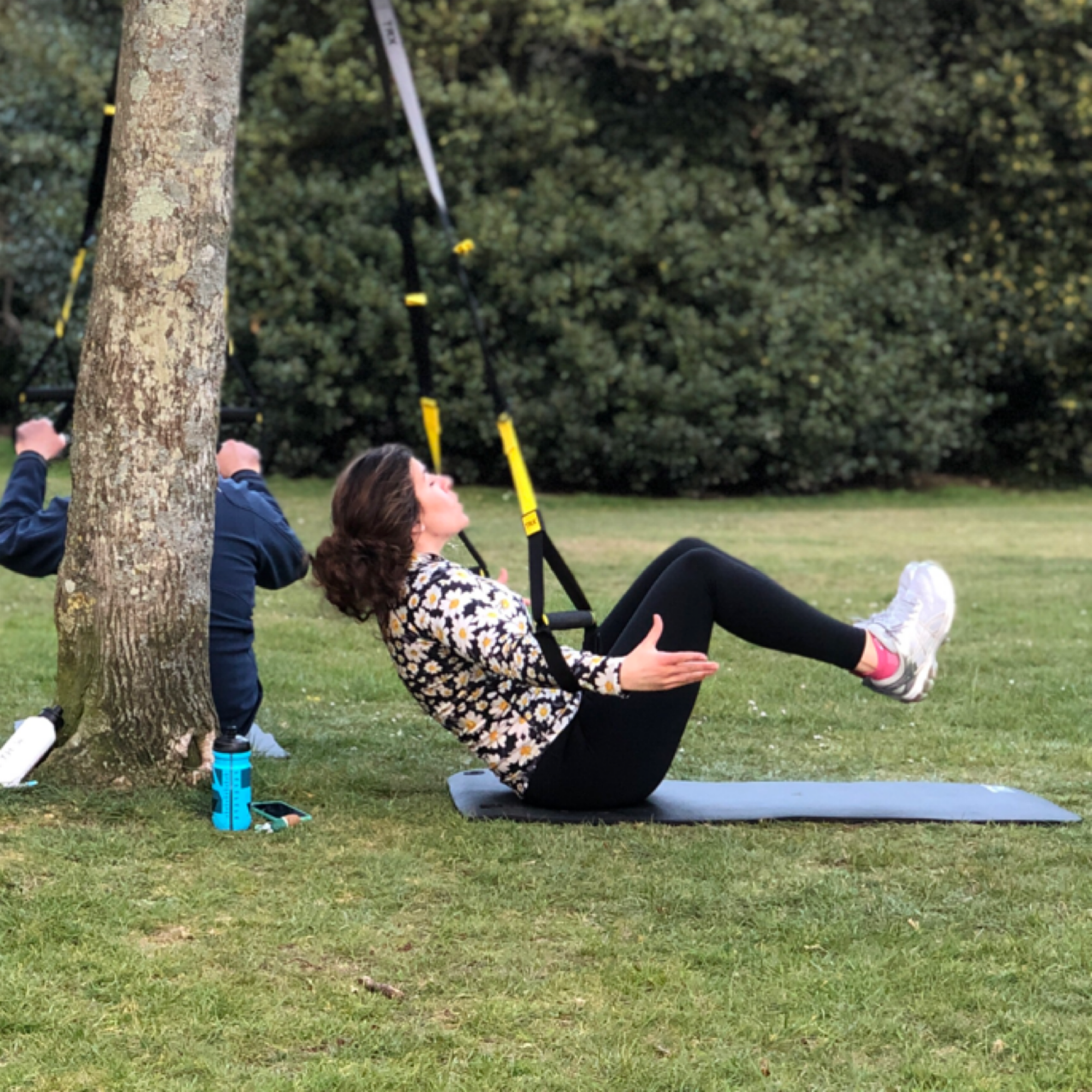 I don't believe in crash fab diets. I believe that there is room for you to eat what you want when you want it is just about learning how to balance your diet, with the correct portion sizes and moving a bit more. I am a firm believe in the 80/20 rule. Eat well for 80% of the time and have what you like the other 20% of the time.
I love helping people through their health and fitness journey and seeing the results that they achieve at the end and how much better they feel for making the changes. I really believe that I can make you fall in love with a more active healthy lifestyle that doesn't mean spending hours in the gym away from the important things in life such as family, friends and having fun.
Now training with us is even eaiser as we are fully mobile on the Isle of Wight so you can train where ever you like and we also have a dedicated filiming space for our online training. This means that no matter where you are in the world you can benefit from our expert training and community.
Deliver world class coaching, in an environment created to get resutls and within a supportive, fun and motivated community.
We do this trhough our three core principles
Step 1
World-class coaching: With over 20 years of experince and a proven track record you will always be in good hands and this won't ever change.
Step 2
Industry leading standards: There is nothing that we use that hasn't been thought out and chosend to give you the best chance at getting resutls. We don't fill our sessions will fads and trends we don't need just to look good on social media!
Step 3
Unrivalled community: Be lifted by those around you and truly feel what it is like to be supported on your journey.
IF YOU LIKE THE SOUND OF WHAT WE DO AND ARE READY TO MAKE A CHANGE THEN LET'S GET THE BALL ROLLING.
GET IN TOUCH IN JUST A FEW MINUTES.